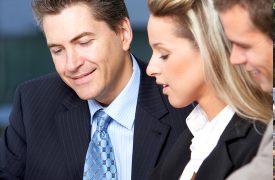 Choosing the right business or commercial insurance plan for your business can be very confusing, so we have developed many different options and programs to meet the needs of our commercial insurance clients in Pelham, Scarsdale, Larchmont, White Plains, Bronxville and throughout the state of New York.
Our top-rated companies work with local businesses as well as global providers to ensure even the worst disaster won't affect your business adversely.
Business Insurance Experts in Pelham, New York
At S. Martin Johnson & Associates, we can design a specialized package according to your property, liability, and casualty needs. We are also proactive in identifying any factors that may increase your premiums or change your risk, and provide consulting and risk management options to protect your business.